Web Development
Coding is my passion and cutting edge technologies are challenge for me! I had done many projects, developing in range from simple web presentations till large websites (CMS or Framework ) systems.
About LjekiDex
I am Web Developer from Serbia and my name is Dejan. My expertise and passion is Front End web development, but also I have very good knowledge of Back End Web Development. LjekiDex is my pseudonim and I like it. I can not say that I know everything about web development but I am doing my best ... The main stuff with web development is to know what you want and what can be achived. If you take a look bunch of nice and very good websites you will see that in IT almost everything it's possible.
Mission & Vision

My mission is to become one of most wanted partner or developer in sphere of Web development. Vision is to follow latest technologies and to do more and more interesting projects.
Html5, Haml, Css3, Sass, JavaScript, Angular,Jquery
Clean code - W3C standards
Ruby on Rails Front-end development
WordPress development
SmartJobBoard development
PSD to CMS, Bootstrap, responsive
Php, Smarty, Ruby, MySql
Opencart development
PSD to Wordpress development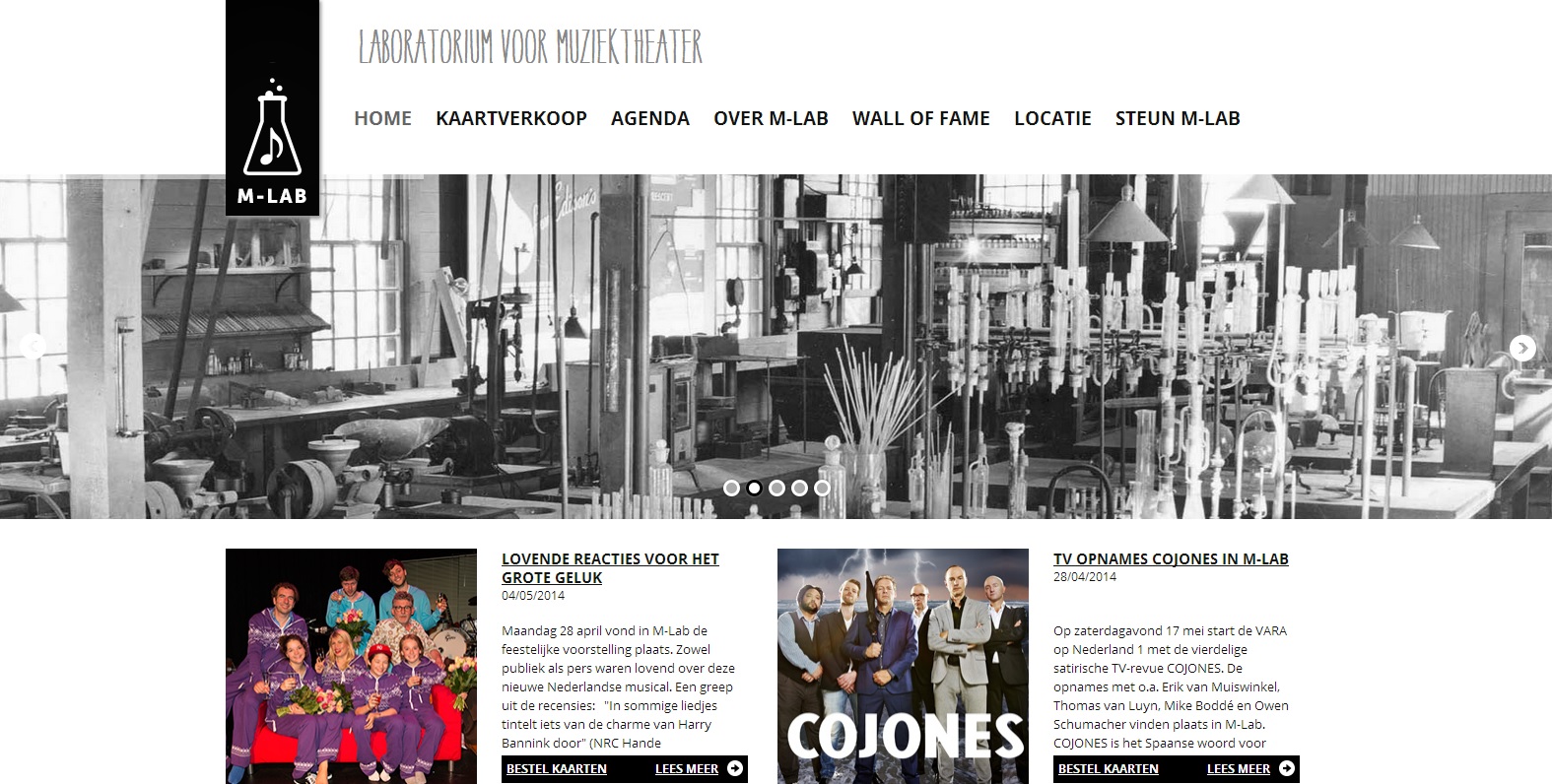 On this project my task was to implement whole new design and functions into Wordpress CMS. Here I was working on Front End and Back End development of whole website.
SmartJobBoard Front End development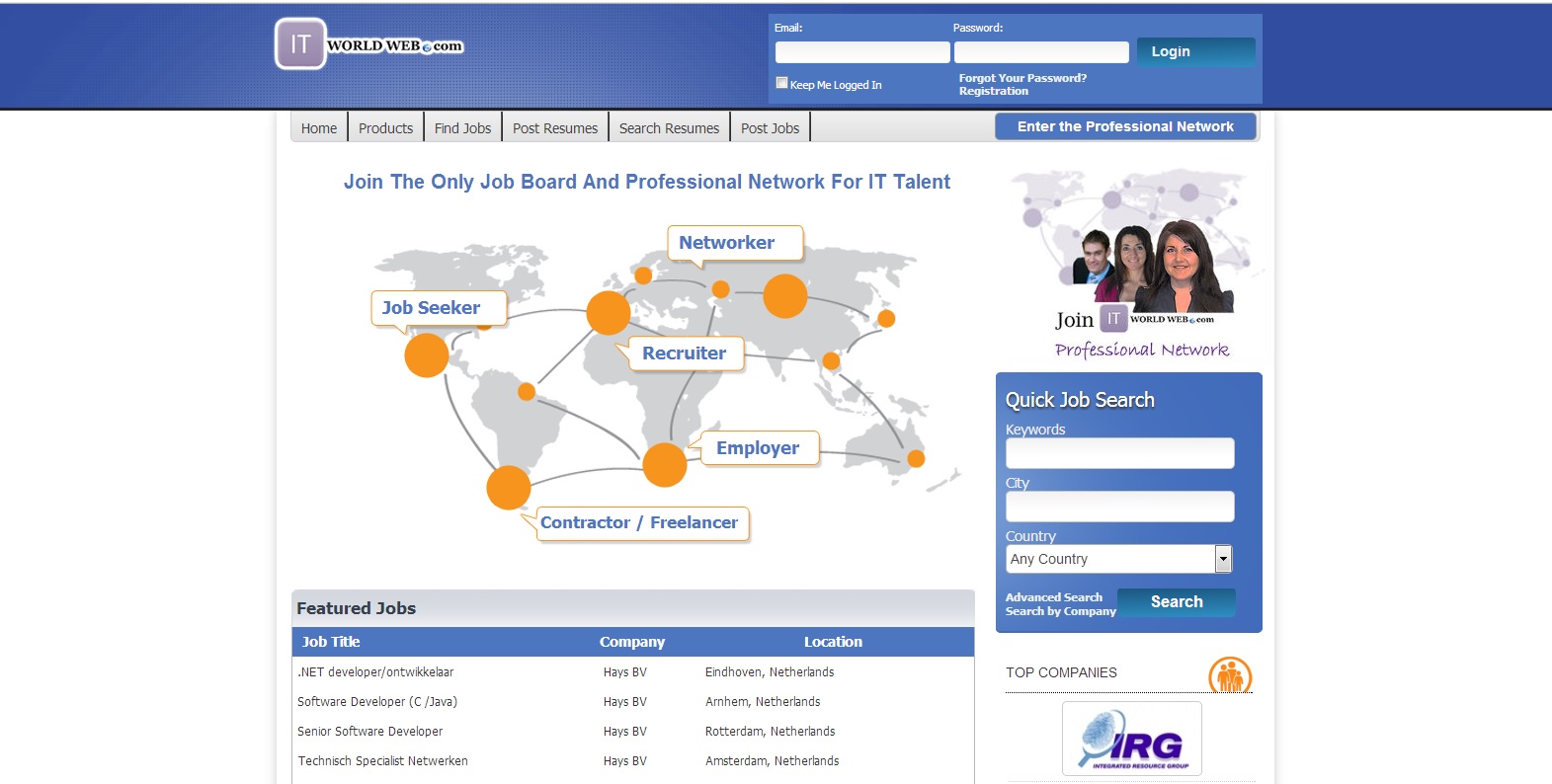 In this project I was working on new look for Smart Job Board and also I was coding here html, css, Smarty and Jquery. Also for this website I was working on SEO and speed optimization.
PSD to Opencart
This project is finished in march 2014 year and this Opencart theme is created as responsive design - it is optimized for all devices on three languages (english, swedish and french). Also in this project I done speed optimization and some php and MySql programming.
WordPress Blog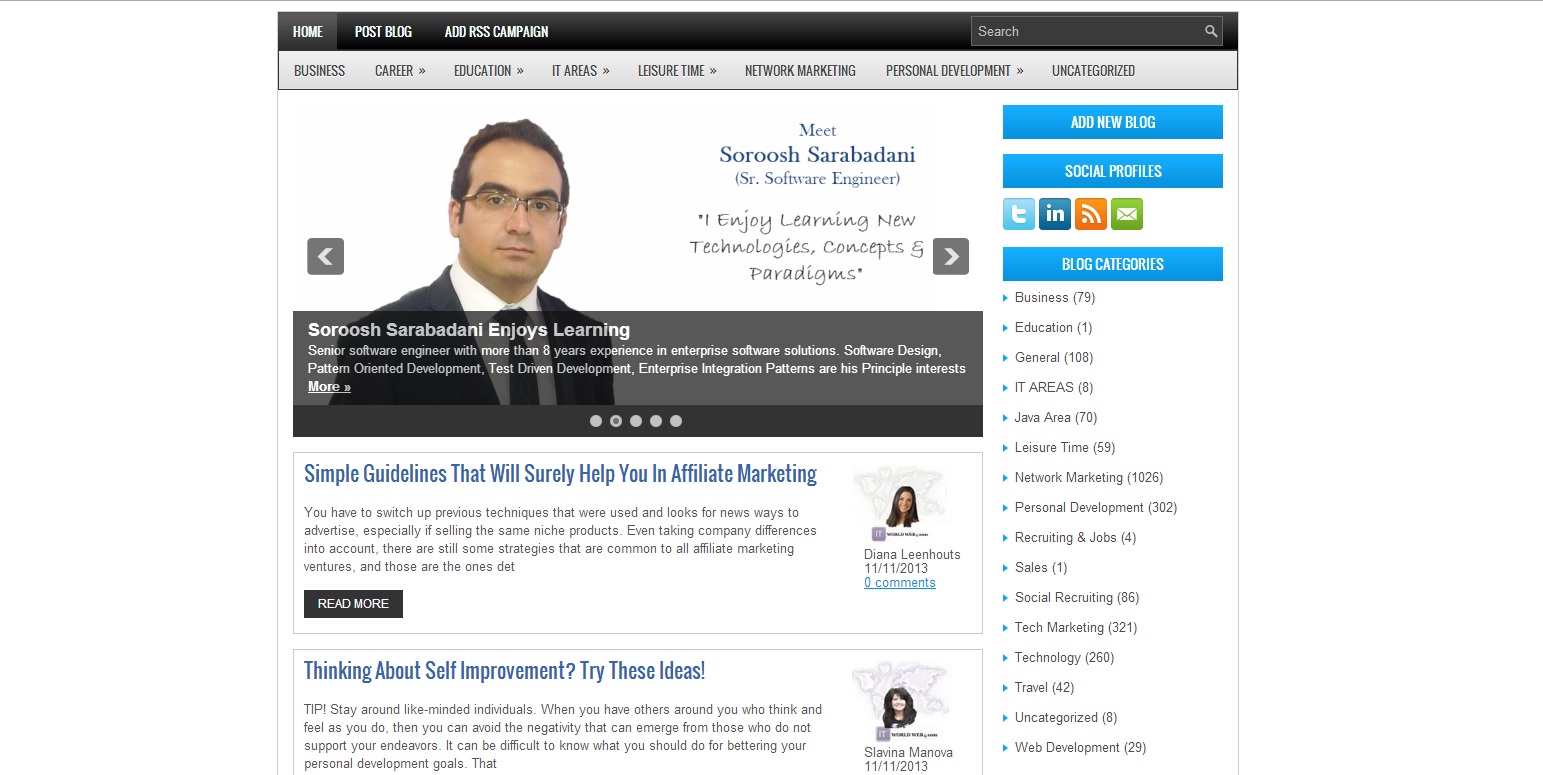 In this project I was working on web development from zero and implementation of WordPress plugin for connecting WP with PhpFox CMS. Also I was working on Front End web development.
PSD to HTML - Bootstrap

In this project main task was to implement PSD design into HTML and for this project I used also css, jquery and Bootstrap.
Smart Job Board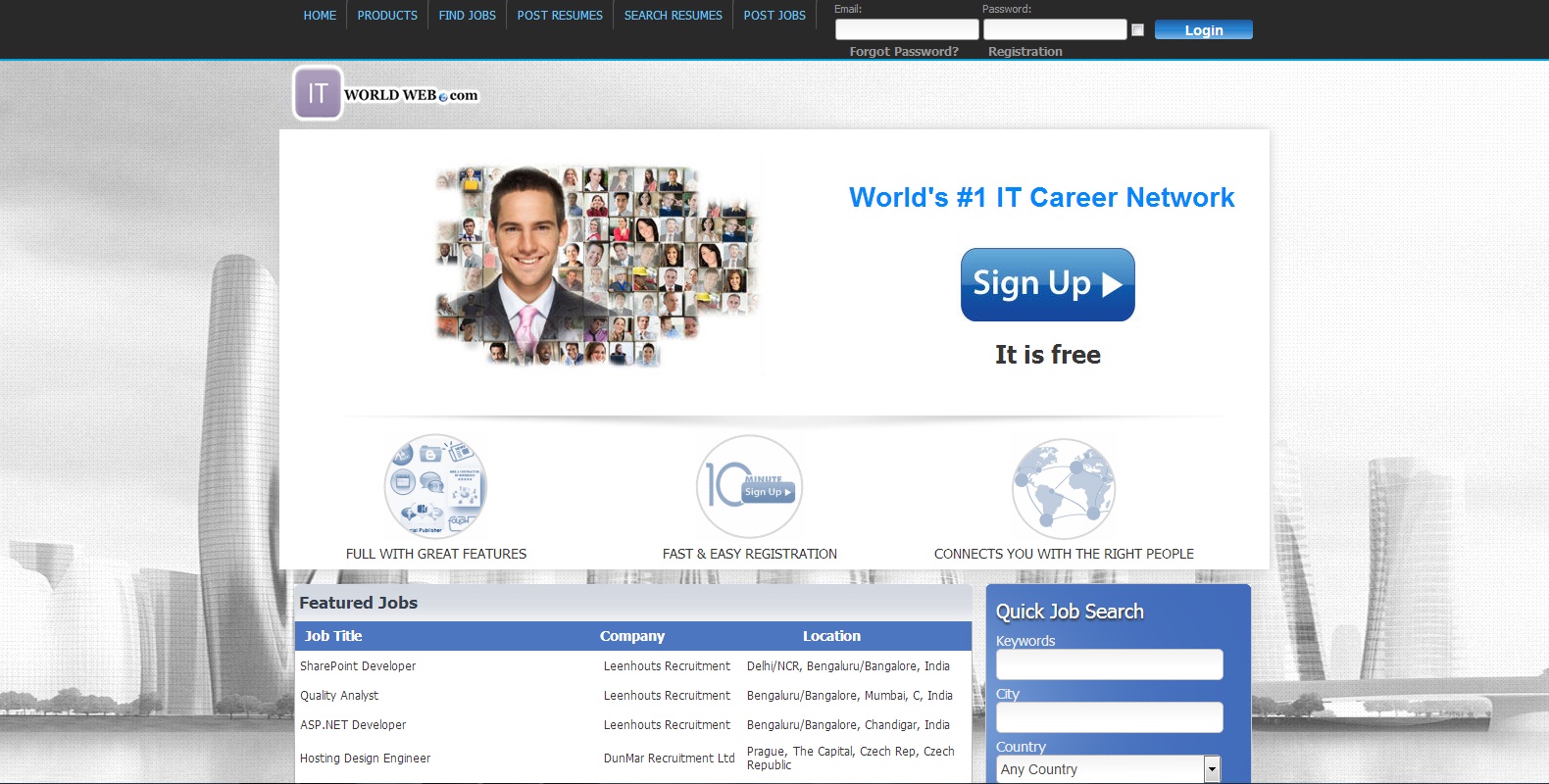 In this project I was working as Front End developer in Smart Job Board CMS . I was using Smarty templates for coding as well as html, css, jquery and PhotoShop.
My web presentation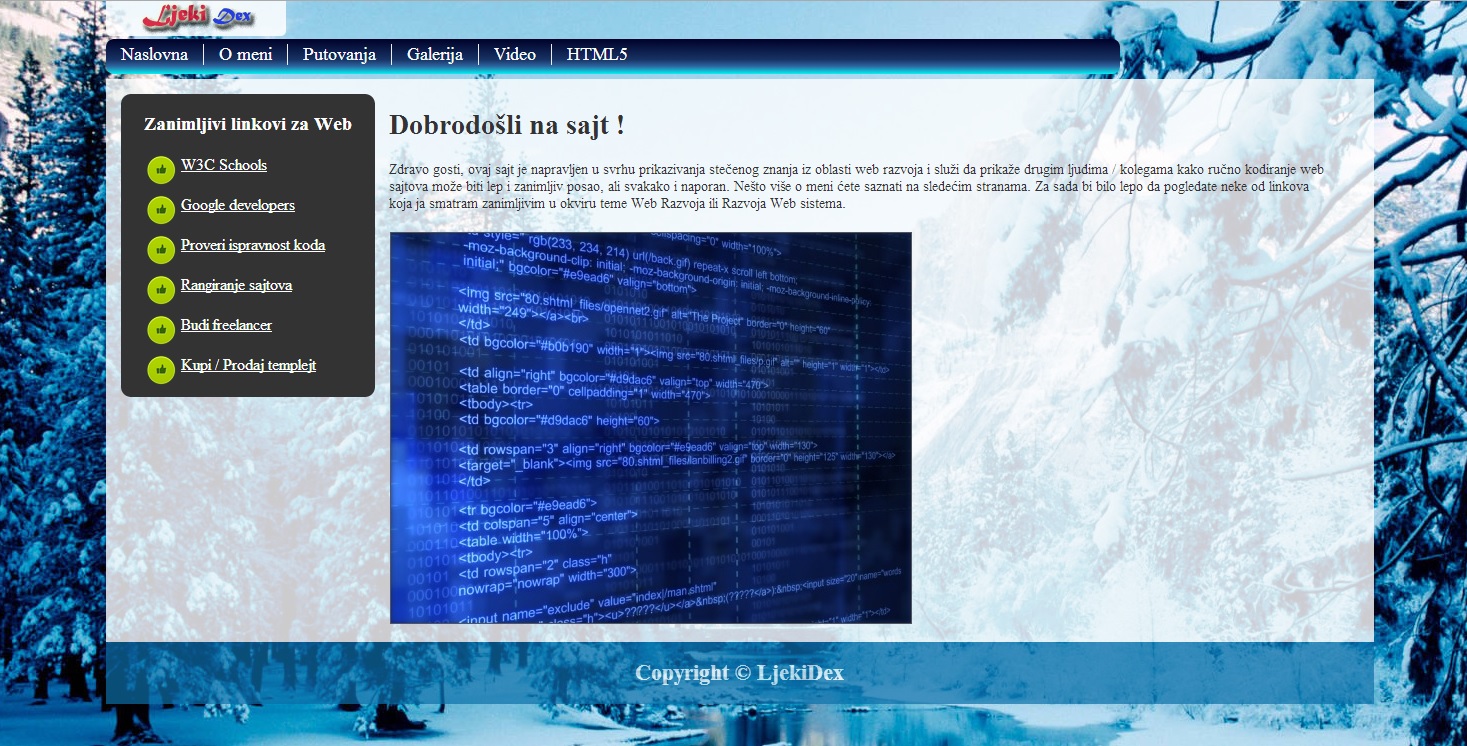 On this non-commercial project I was working as web developer and made new theme - my idea with pure hand-made code html5, css and Jquery.
---